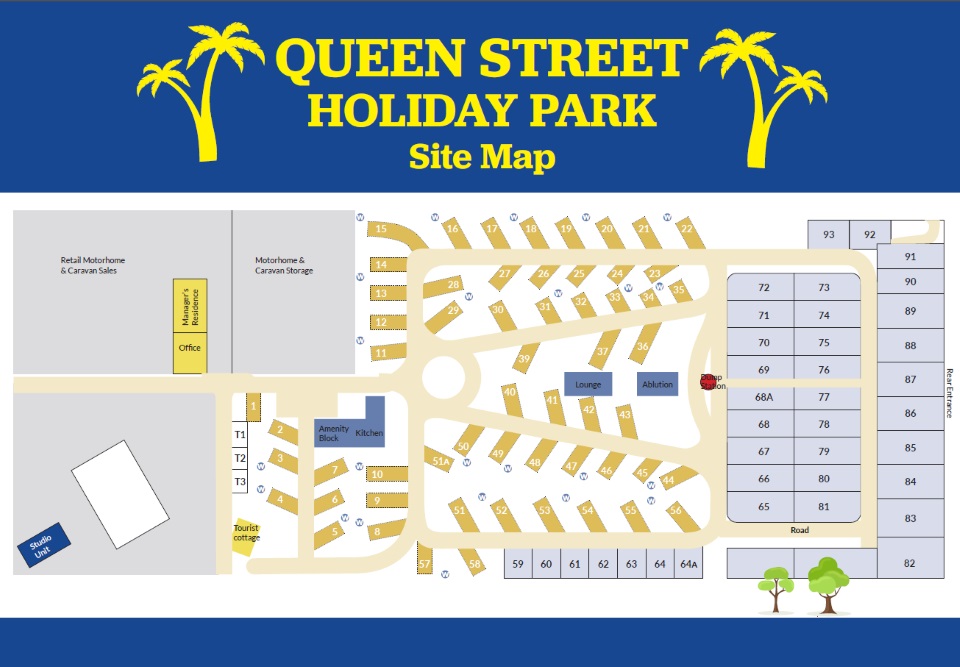 The idea for Queen Street Holiday Park came about in early 2013 when the previous owners applied for planning permission to start a holiday park.  Things moved quite quickly with the introduction of a roading system throughout the park, along with power and water access to over 82 powered sites. 

The ablution blocks have been finished this gives campers a communal laundry and kitchen, along with toilets and showers which offer separate facilities for wheelchair access .
All this plus a newly finished BBQ area, comfortable lounges and an array of indoor and outdoor eating areas along with a dump station and free camp wifi makes your stay at Queen Street Holiday Park a comfortable and memorable occasion.
Rates for Queen Street Holiday Park
25th December - 12th February  
Powered Sites : $45 per night for 2 people
Unpowered sites : $35 for 1 person
Extra Person : $17.50 per night
Children under 15 : $10 per night
Under 5's : Free
13th February - 24th December
Powered Sites : $35 per night for 2 people
Unpowered sites : $25 for 1 person
Extra Person : $17.50 per night
Children under 15 : $10 per night
Under 5's : Free
NZMCA Members: $30 per night
FREE WIFI AVAILABLE
Some helpful links for things to see and do in the area:
Tasman's Great Taste Cycle Trail